Take a 31-day journey and explore what creativity is to you.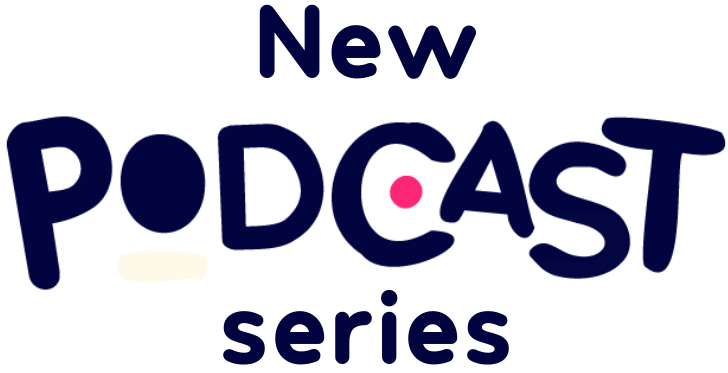 Welcome to 'Creativity is...', the podcast by 64 Million Artists that celebrates the remarkable creativity within each of us. Each episode explores how our guests' life experiences have shaped their imagination, connections and self-expression.
Each episode is created to be interactive, and you can explore the creative prompt offered in each episode with the guests, or you can sit back and enjoy the episode. This podcast is an open invitation to everyone. It's a reminder that if you have a mind to dream, you possess the power to be creative.
Have an idea for a creative prompt?
Submit your idea below for the chance to inspire our community and be featured on our website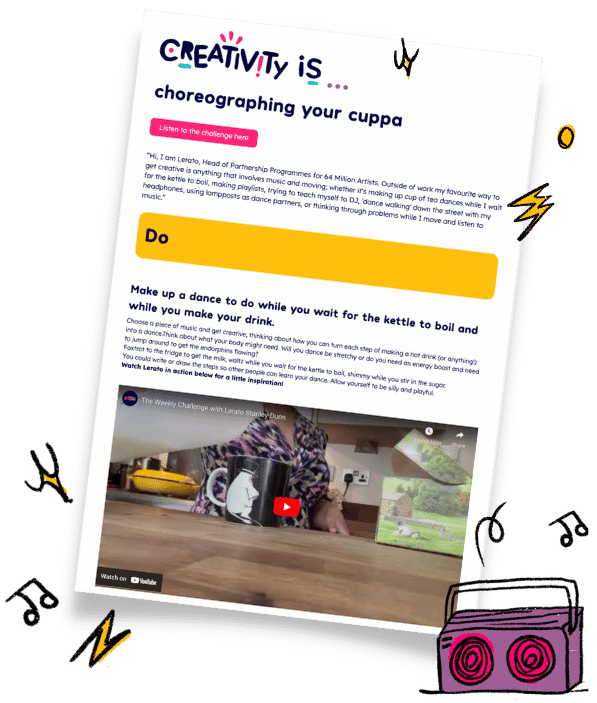 Sometimes referred to as a 'challenge', a creative prompt is a playful and accessible prompt to inspire creative action created by different individuals across the UK.
An opportunity to inspire people to try something new. It's quick to do (roughly 15 - 20 minutes) and should only require materials you'll likely find around you.
You can try out a creative prompt whenever and with whoever you like. In the comfort of your home, on a bus to work, with friends and families, or within community or workplace settings.
People give creative prompts a whirl to boost their wellbeing, tap into their unique self-expression and have fun.
A Creativity Champion believes in the power of creativity and invites others to try out creative prompts together.
You could invite your friends or neighbours to a WhatsApp group and share your thoughts and what you came up with.
You could start a space at work for people to take a creative break.
Or you might begin your work meetings with a creative prompt (the best way to begin a meeting, in our opinion!)
The creative prompts are yours to explore however you choose (or don't choose) to engage others.
Every week, throughout the year, we share a creative prompt that will invite you to Do, Think and Share. Every creative prompt is set by different individuals, organisations and community groups.
Want to receive a weekly email from us with the latest creative prompt to inspire you? Click here.
Anyone, including you, can create and submit an idea for a creative prompt!
Have an idea for one? Let us know your idea via this form.
If you have any questions or for further information, get in touch at yashoda@64millionartists.com