Gateshead Libraries
We helped Gateshead Council Library Service's staff
co-create simple creative challenges to engage older people in group activities in libraries.



The brief
We were commissioned by Gateshead Council Library Service to provide staff with resources to run weekly creative challenges in libraries throughout 2019. The commission was part of Art Diamonds, a three-year project to connect retired residents with local artists, with their own creativity and with each other. Our 'Do, Think, Share' methodology was woven throughout the project.
Who was involved?
In partnership with Gateshead Libraries and Gateshead Older People's Assembly, we ran co-creation workshops with local artists and older service users to co-design the project. The creative challenges engaged hundreds of older beneficiaries throughout Gateshead's 7 libraries.
What we did
We facilitated workshops with library staff, local artists and older people to co-produce the values, structure and contents of the creative challenge year. 52 creative challenges were co-created in workshops facilitated by us, and shared online each month with staff, along with a facilitation toolkit. We set up a WhatsApp group for artists and staff to share the creativity, as well as an Instagram account.
What were the outcomes?
Art Diamonds is ongoing across libraries, engaging hundreds of older people in simple creative challenges and artist-led workshops. The project is strengthening bonds between members of the community, many of them isolated, and supporting their wellbeing. Library staff have felt empowered to run their own activities and engage creatively within their own roles and workplaces.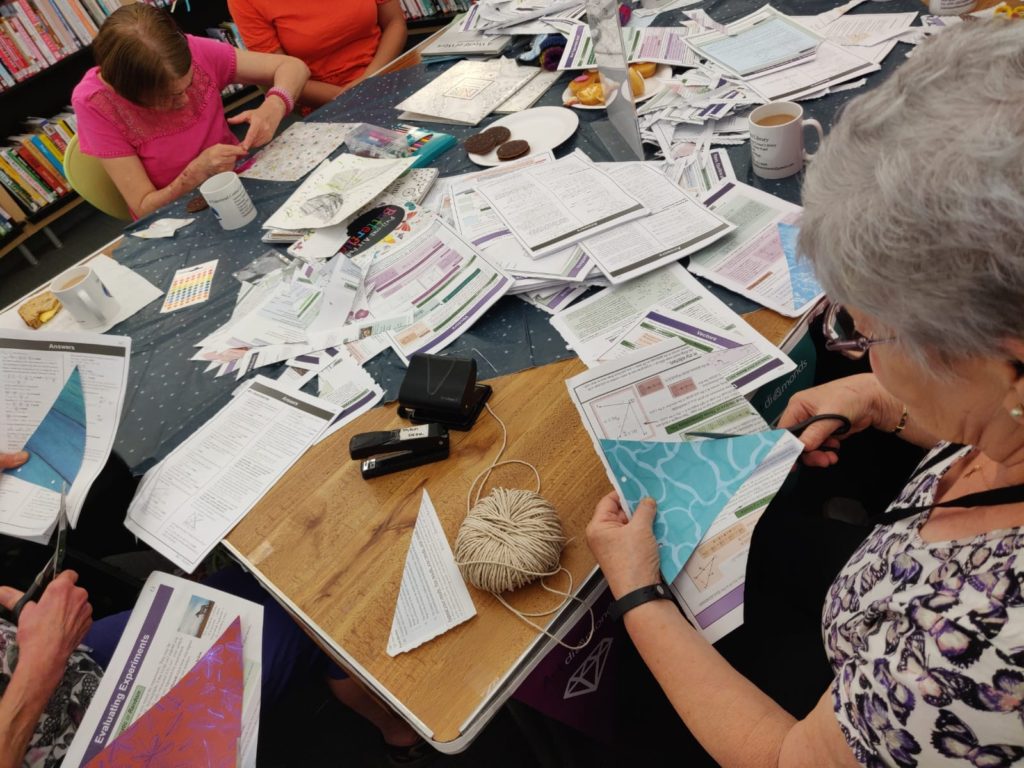 take a look at the challenges...