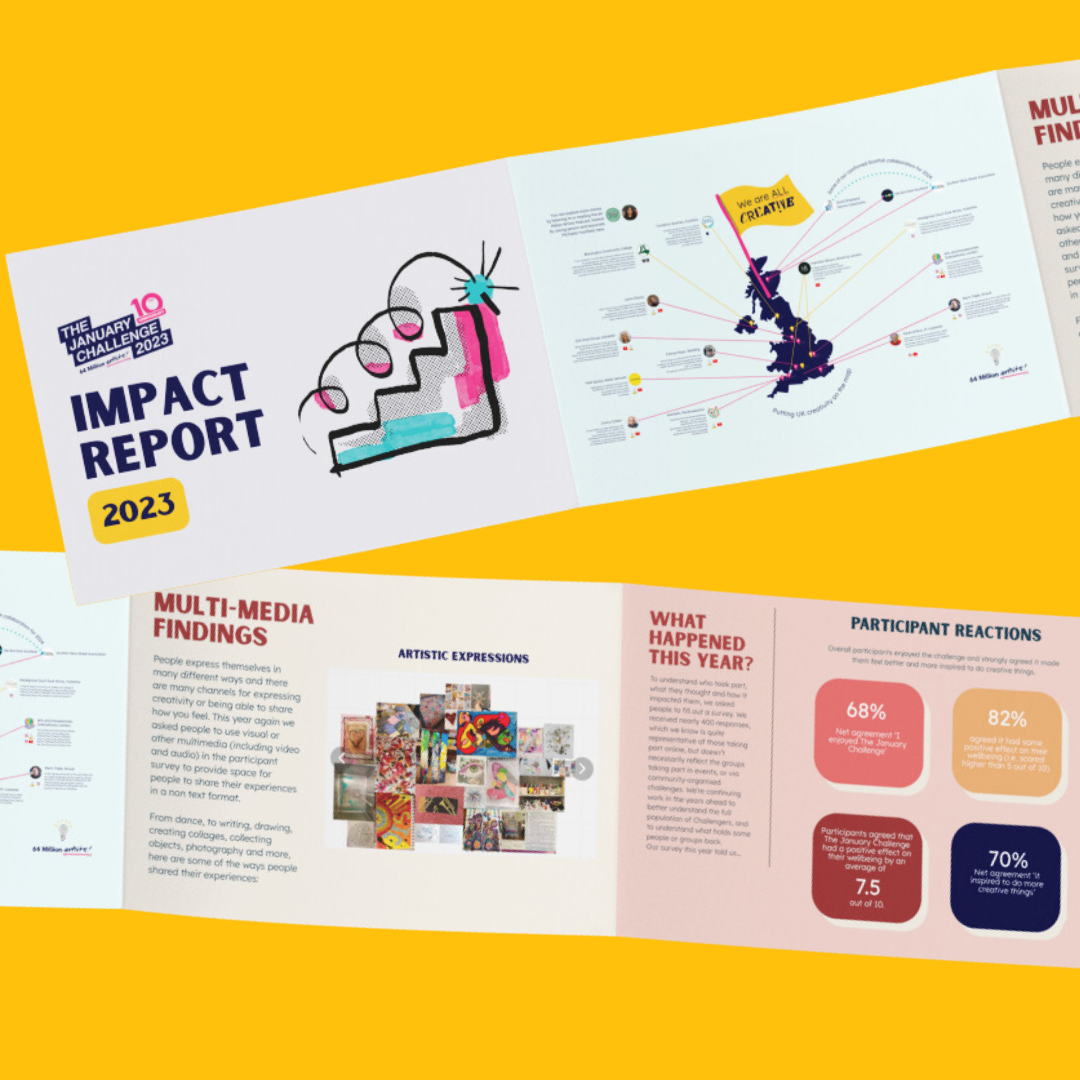 The January Challenge 2023 Impact Report
created in collaboration with our research associates tialt to measure the impact of The January Challenge.
What is the Impact Report?
Earlier this year, we celebrated the 10th anniversary of our flagship campaign, The January Challenge. We're now excited to launch our 2023 Impact eport, exploring key findings and reflections from the campaign and how our learning will inform future plans.
The report collaborates with our Research Associates and learning partners tialt, a collective of social researchers and artists who develop inclusive, creative and collaborative research tools to explore and celebrate the human condition.
Join us as we continue to understand how The January Challenge (and our work more broadly) can better support people to benefit from everyday creativity, whether in work, home, or different community settings across the year.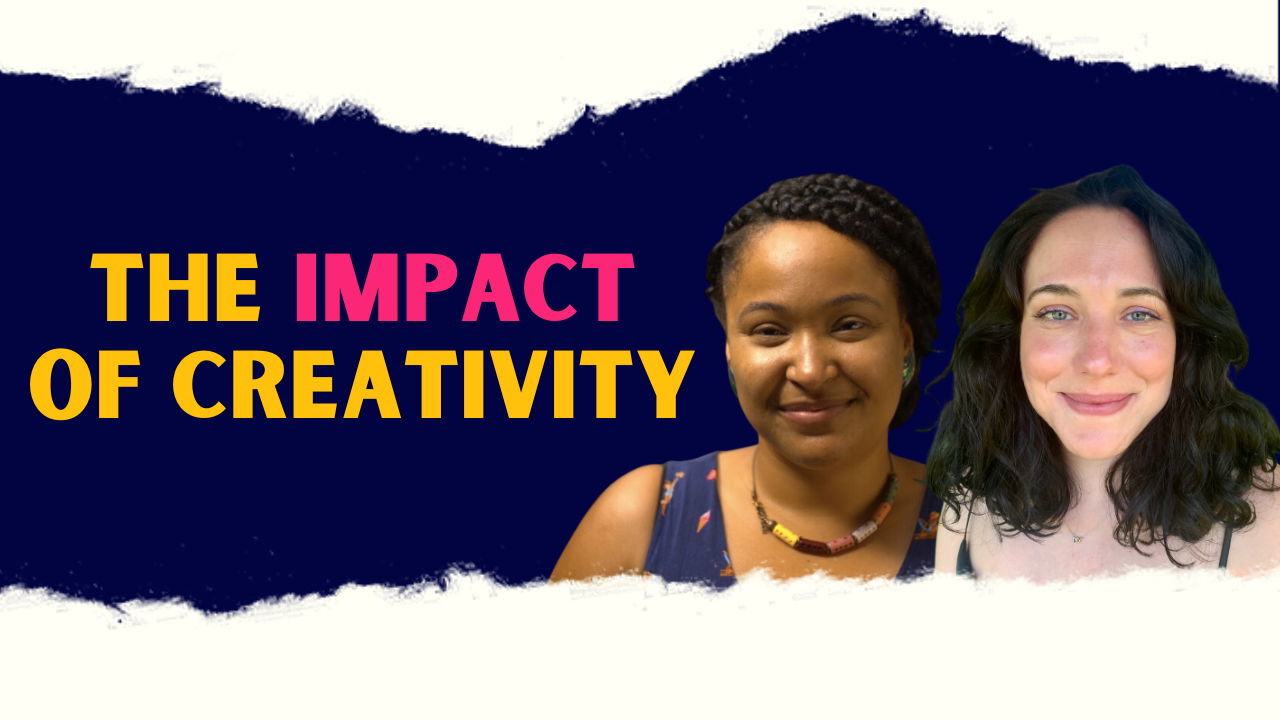 We would love to connect with you. We seek opportunities to connect with new and familiar faces, receive feedback and work in partnership. If you'd like to chat about our plans and ideas or get involved, contact yashoda@64millionartists.com
© 2023 64 Million Artists