About Us
We believe everyone is creative
At 64 Million Artists we believe everyone is creative, and when we use our creativity we can make positive change in our lives and the world around us. We aim to be a catalyst for the creativity of everyone in the UK.
Since we were founded in 2014 by Jo Hunter and David Micklem, we've worked with schools, universities, whole cities, workplaces, cultural institutions and health and government bodies to experiment with ways of reconnecting people with their innate creativity. We run programmes for individuals and communities, design and deliver bespoke solutions for clients and also work on national partnering initiatives to use creativity for positive change.
We're a social enterprise and love to work in collaboration with interesting partners. If you've got an idea or need to spark creativity in your workplace or community, get in touch.
We're also writing our first book! You can find out more and get your copy here.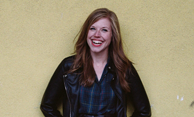 Jo Hunter
Co-founder and CEO
Jo is the Co-founder and CEO and does everything from facilitation to business development and project management at 64 Million Artists. She loves the January Challenge and hasn't missed a day yet and is passionate about seeing people use their creativity to develop themselves and change the world.
Before setting up 64 Million Artists she worked at Battersea Arts Centre, led national programmes in singing, and joined the circus! She also used to present Why Don't You on the BBC as a child, and thinks all her passion for people turning off their TV set and doing something less boring instead comes from there.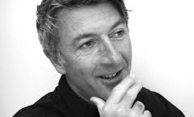 David Micklem
Co-founder and Chair
David is a writer, theatre producer and arts consultant. His earliest memory if of sitting on a wooden toy train and his dad telling stories that he made up on the hoof. Ever since, David's been obsessed by narratives – in theatre, in art, in life. He co-founded 64 Million Artists with Jo as part of a personal project to unlock his own creativity. He's the former Joint Artistic Director of Battersea Arts Centre.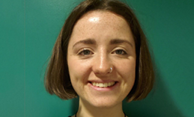 Laura Saxton
Community Coordinator
Laura has been with 64 Million Artists since April 2017 and works across most of our projects by supporting and developing our creative communities. She is particularly interested in creative change-making and is keen to develop our work with young people.
Before joining 64 Million Artists, she worked for Oxfam GB and graduated in 2015 from London College of Fashion exploring the connections between art and activism, co-creation and change. She loves learning new things, meeting new people and exploring new places along with singing (usually along to 80's bangers), being in nature, talking ideas and watching/reading Scandinavian thrillers or speculative fiction.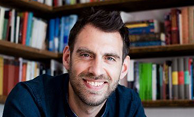 Chris Rolls
Project Manager
Chris has a background as a theatre director and community arts practitioner, working for organisations such as the National Theatre, RSC and Donmar Warehouse. He has a passion for interdisciplinary projects which combine the arts and science – in 2018 he directed a space science cabaret in collaboration with the UK Space Agency. He is is also passionate about technical innovation and has worked in communications, e-commerce and digital marketing. He heads up creativity projects which support mental health and social inclusion.
Chris is currently training as a TA psychotherapist and is a volunteer at The Listening Place.