Leading Creative Communities 2021 Training
leading creative communities (2021)
An online course of six workshops for cultural practitioners providing them with tools, activities, and peer support to help them build thriving, creative communities in person and online.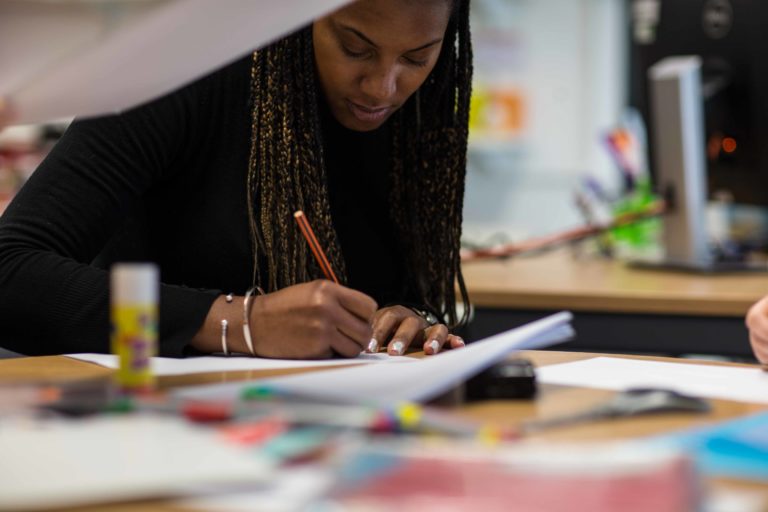 About the course:
How do we catalyse the creativity, wellbeing and autonomy of the groups we work with?

At 64 Million Artists we're continuing to develop our training offer. We're on a mission to catalyse the creativity of facilitators and leaders working in all sorts of community settings. Since March 2020 we've been providing online facilitation training to help those leading groups develop their knowledge and skills. The response to the workshops has been overwhelmingly positive. Building on this, 64 Million Artists are thrilled to announce a more in-depth training and peer-support programme to help group leaders of all kinds develop their knowledge, skills and practice when working creatively with groups – in person and online during Covid-19. 
Who is the course for?
The course is for cultural practitioners and participation leads who already have some experience working with communities but who would like to develop their skills, deepen their understanding and gain fresh insights and perspectives. It's relevant for freelance practitioners, organisation leads, community leaders and anyone developing creative or cultural projects with communities. The online workshops will be a blend of taught elements, creative activities, discussion and peer support. The course is limited to 16 participants to ensure depth of engagement, and all participants will be asked to present aspects of their own work. The purpose of the course is to deepen your awareness of your personal style as a group leader, as well as develop your understanding of in-person and online group structures, dynamics and needs. self
Course Structure & Content:
The course consists of 6 fortnightly online workshops lasting 3 hours. Workshops will take place on Zoom and participants will be required to attend with a working webcam. Each workshop will be a blend of taught components, creative exercises, group discussion, action learning and participant presentations. Places are limited to a maximum of 16 to ensure depth of engagement and peer connection.
Expertly put together. Capacity for openness, learning, honesty, collaboration and sharing.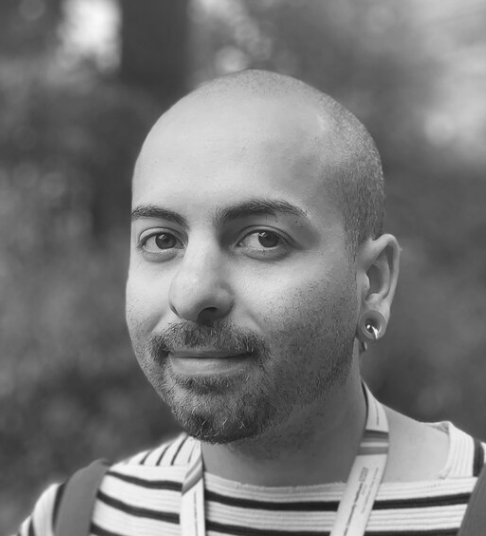 Daniel Regan
Artistic Director – Freespace Project
1. Introduction to the Course
Exploring models of community leadership
Group contracts, mission and values
Online and in-person group structures and dynamics
Understanding the roles and behaviours of group facilitators and leaders
Awareness of our own creative biases and scripts
Developing our own personal styles
What is co-creation? What does it look like? How do we practice it?
Nurturing a culture of collective creativity
Holding and handling sameness and difference in groups
Understanding unconscious bias
Managing asymmetrical power within communities
How do we hold the tension between optimal safety and creative risk within groups?
How do we know a group is 'performing'?
The spiral dynamics of developing groups
Cultural diversity
Engaged Participation
Open Access
Shared decision making
Course Dates:
Monday 8th March 2021, 2-5pm
Monday 22nd March 2021, 2-5pm
Monday 19th April 2021, 2-5pm
Monday 10th May 2021, 2-5pm
Monday 24th May 2021, 2-5pm
Wednesday 7th June, 2-5pm
Please note: the above dates take into account the Easter and Early May Bank holidays
Tickets & booking:
You are PAYE employed by a business or large organisation.
Click here to go to the Eventbrite page & booking
Charity & Non-profit rate: £300 + VAT
You are PAYE employed by a charitable or a non-profit organisation.
Click here to go to the. Eventbrite page & booking
Freelance Practitioner rate: £150 + VAT
You are self-employed.
Click here to go to the Eventbrite page & booking
Tickets include 6 x 3 hour workshops, as well as access to training materials. Bookers will be emailed directly by 64 Million Artists with information and Zoom login details.
There are 2 free bursary places on this course. Please write to Olive Ceesay at olive@64millionartists.com for information.
About the workshop leader:
Chris Rolls is 64 Million Artists' Senior Project Manager. His work spans large scale, place-based public engagement projects for local authorities, the third sector, creative and cultural organisations and commercial businesses. He is currently working with Coventry City of Culture 2021 on their community engagement strategy. An experienced facilitator and trainer, Chris has a background in community arts working with large mixed groups, including professional artists and special needs students. Chris is also a trainee transactional analysis psychotherapist (UKCP, EATA) in private practice in East London.
Olive Ceesay, 64 Million Artists' Team Administrator will be co-facilitating.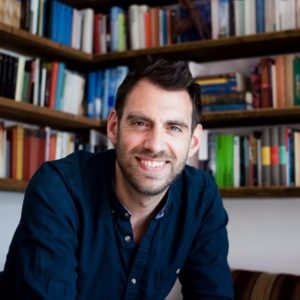 Any questions…?
We'd be delighted to answer them. Please email Olive using the form below: