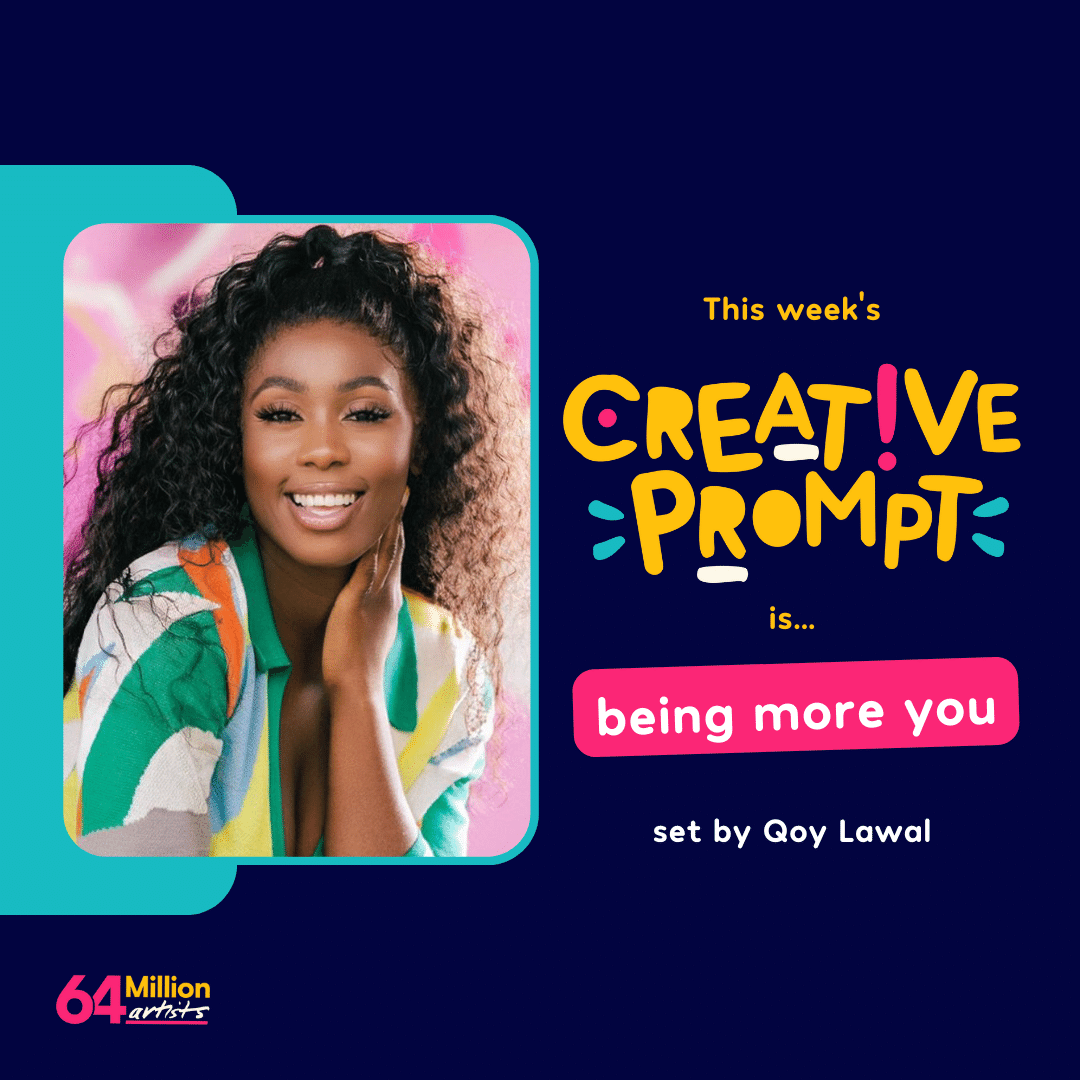 Creativity is...being more you
This week we're excited to introduce the newest member of our team - Qoy Lawal!
"Hello beautiful people! My name is Qoy and I am the new Campaigns and Communications Manager at 64 Million Artists. My favourite way to get creative is to try something new, I'm always up for an experience or activity that I have never tried before. This helps me accept that being bad at something is a very normal part of learning and life."
Listen to the challenge below
Create or design an outfit using your favourite colour.
You could dress up in clothes, materials or objects that are your favourite colour to build your outfit. Make an accessory from a pink straw, if pink is your chosen colour or fashion a green leaf for a hat, if green is your favourite. You could illustrate your dream outfit.
What makes this outfit 'you'?
Hopefully you like your outfit or at the very least it made you smile.
Now, think of how you can make other parts of your life, work and expression 'more you' and how that would make you feel. Empowered, nervous, happy or content?
Maybe you can learn phrases in a language that means a lot to you, decorate your desk with your favourite collectibles or include all your favourite desserts in your lunch today.
Share your response to this creative prompt with friends and family and invite them to join in.
Share your creative response on Instagram, Twitter and Facebook with #CreativityIs and #64MillionArtists
If you have an idea for a creative prompt you'd like to share with us, you can submit it below!

free inspiration in your inbox
Join over 22,000+ and sign up for our free newsletter for creative prompts, competitions and inspiring interviews.
You'll receive our weekly newsletter and a daily creative prompt throughout January (you can change your preferences at any time).