After a lovely August off, the team came back with renewed energy and fresh ideas. So, we're certainly feeling those transitional Autumn vibes here at 64 Million Artists. And as we gear up for another brilliant launch of The January Challenge (sign up to hear some exciting news coming soon!) we've been giving things a new look.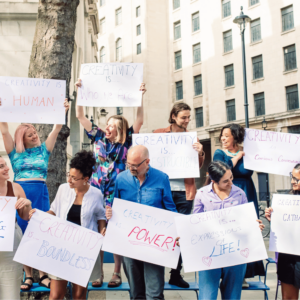 We had a brilliant day with photographer Donna Ford. September was still worryingly hot, but our team and Donna sailed through 31 degrees to take some new snaps near our office. We've been having some discussions recently on what creativity IS.
Everyone has a different definition of it, and we're here to understand the power of creativity and how it can be so different to every individual on the planet. We decided to write our definitions of 'Creativity is...' on signs and take them to the streets to showcase how our team members see it differently.
We'd love to know what creativity is... to you. Why not make your own sign and tag us on social to share your unique definition?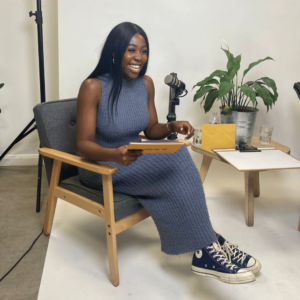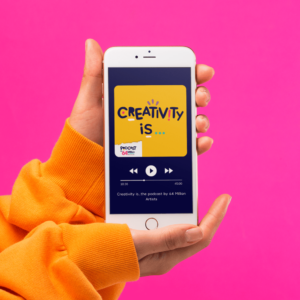 Running with the same theme, our new podcast series will explore what creativity is to creativity champions across the UK. Our first episode will include a special guest (we'd even describe them as a 'national treasure').
Subscribe to our newsletter to be the first to listen when our first episode drops.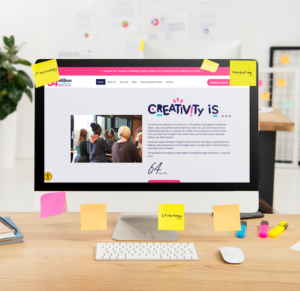 ...and you may have spotted that our website looks a bit different.
Our team has been working away on making it as accessible and friendly to use as possible.
So, if there's anything that doesn't look right or we could make things even more accessible, then please let us know by dropping us an email at hello@64millionartists.com
If you aren't already, we invite you to join our newsletter list to hear all of the exciting announcements coming up, along with event invites and competitions.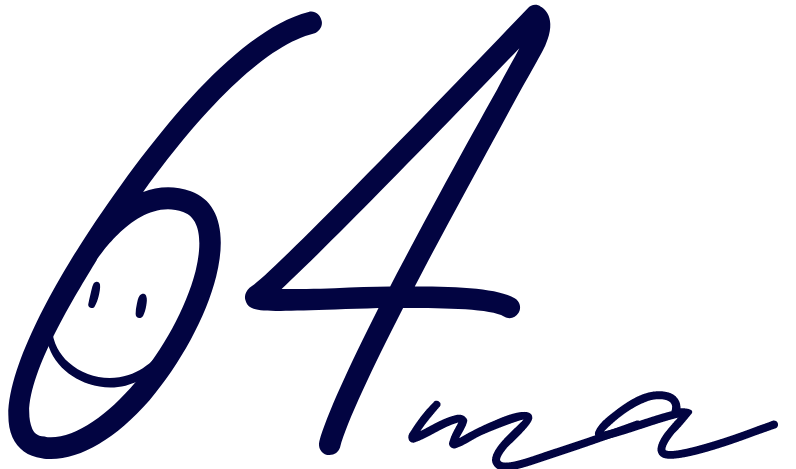 free inspiration in your inbox
Join over 22,000+ and sign up for our free newsletter for creative prompts, competitions and inspiring interviews.
You'll receive our weekly newsletter and a daily creative prompt throughout January (you can change your preferences at any time).