YoungMinds


The brief
Collaborating with the UK's leading charity fighting for children and young people's mental health, Young Minds, we were invited to work with the charity's network of Young Activists to co-create phase 2 of the WiseUP campaign.
"WiseUP calls on the Government to rebalance the education
system so that the wellbeing of students is as important as academic achievement."
Who was involved?
20 young people aged 14 to 25 from across England who have experience related to mental health (including personal experience of caring for someone with a mental health problem).
What we did
Creating a safe space for the young activists to explore and share their experiences, we worked with the group across the year to build their creative confidence and campaign skills. To further develop the group as creative protagonists, we facilitated a process whereby their thoughts and ideas were able to drive the campaign.
Through workshops and online interactions the group designed and delivered 3 creative outputs:
A WiseUp and Doodle event creating a live illustration of the 'perfect school', inspired by hundreds of young people and members of the public. This illustration was then brought by the activists to Ofsted's Head of Policy to discuss what needs to change in schools, and how changing the Ofsted framework could help.
The concept and briefing for filmmakers to shoot a video that was viewed by more than 700,000 people on social media and inspired 5,500 people to email their thoughts on the framework to Ofsted via #TellOfsted.
An interactive parliamentary event hosted by the young activists, inviting attendees to play various games and creative activities, which demonstrated the benefits of support for wellbeing and mental health on young people's ability to concentrate and achieve at school. Over 30 parliamentarians attended, including the two Government Ministers and representatives from number 10. We also saw fantastic attendance from the sector, with around 15 other charities there in solidarity with the campaign.
What were the outcomes?
A whole body of work co-created by empowered young people with lived experience of the issues at hand, making the campaign more authentic and ultimately connect with more people.
A group of creative activists feeling a sense of pride, influence and ownership in a hugely successful nationwide campaign.
An engaged activist group which feels more connected to Young Minds and the wider landscape.
The young people involved feeling benefit to their own mental health and self-esteem.
What were the wider impacts?
The campaign reached more than 2.7 million people on Facebook and Twitter, including  a total reach of 1.2 million with artists content designed by activists.
An open letter to Amanda Speilman, signed by over 22,000 people, asking for wellbeing to me made a priority in the Ofsted inspection framework and consultation action taken by 5,500 people.
Meeting with activists and Ofsted's Head of Policy to discuss what need to change in schools and how changing the Ofsted framework could help.
Improvements to the new Ofsted framework.
The campaign came Highly Commended under Best Advocacy Campaign in the Campaigns for Good Awards 2019.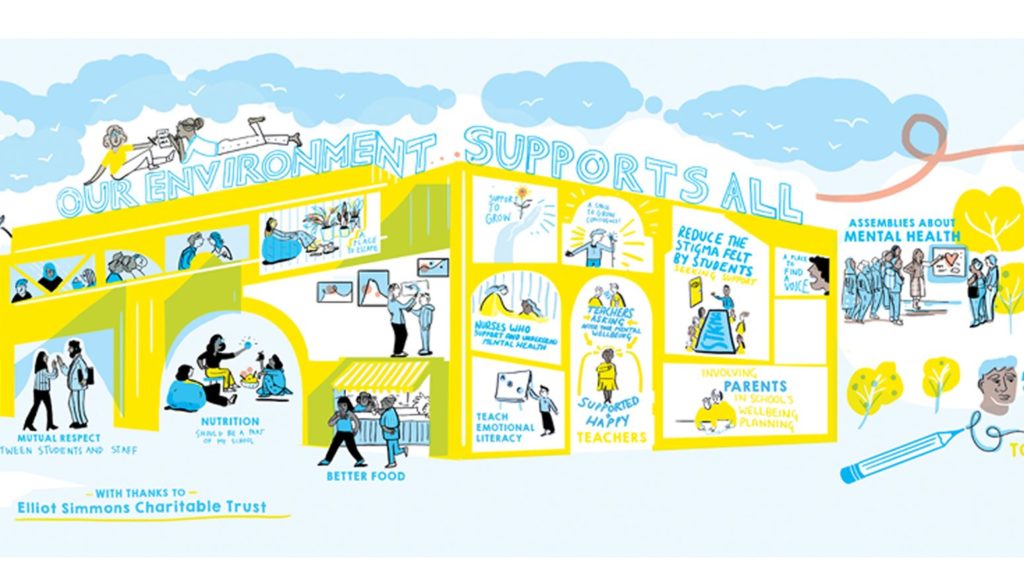 It was brilliant to work with 64 Million Artists to shape our WiseUp campaign, and to ensure that young people were at the heart of every aspect of it. They were creative, flexible and full of fantastic ideas that helped make the campaign a huge success.