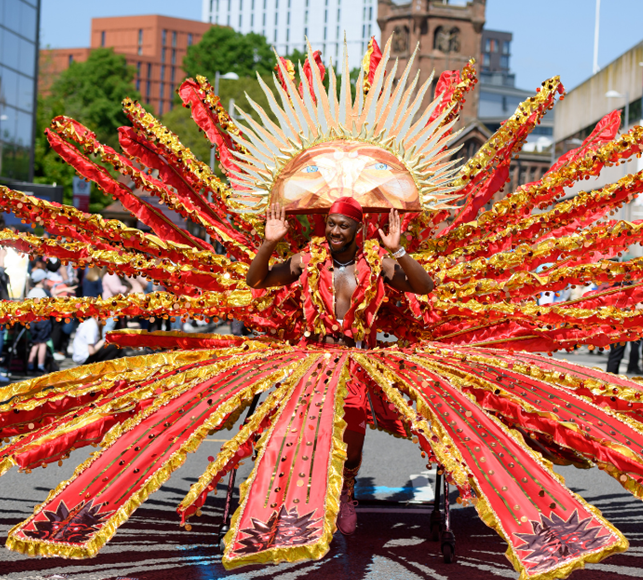 Coventry City of Culture 2021
In 2016, 64 Million Artists were commissioned by Arts Council England to produce a report looking at Everyday Creativity across England
What we're doing…
We've been doing this in four key ways: by providing training in co-creation and cultural democracy for producers across the organisation; by facilitating the Coventry 21 Streets Steering Group to help them shape the vision for cultural projects across the city's wards; by co-designing and delivering the Coventry Community Connectors Programme (6 months of training and peer-support for grassroots community leaders from a diverse range of Coventry's communities); and by offering one-to-one coaching for the Collaborative Team producers who are producing work that will create opportunities for residents and have lasting impact well beyond 2021.
Coventry Community Connectors: Empowering leaders in the community
Through an open application process, 64 Million Artists and the Collaborative Team have created a pilot programme to take 8 Coventry community leaders on a journey of confidence building and skills development and help them to produce projects within their communities as part of Coventry 2021. The Connectors programme aims to:
Develop 8 hyper-local projects which are co-created by diverse communities across the city
Develop participants' confidence and skills
Build meaningful relationships between Coventry 2021 producers and Coventry residents
Create opportunities for cultural engagement for residents usually excluded from the cultural offer
Use processes of co-creation and shared decision-making at multiple levels
Address social isolation for specific community cohorts
Strengthen internal bonds between community members and build bridges between different communities
Place-based projects and Covid-19
In 2020 all place-based projects have been forced to navigate Covid-19. We've worked with multiple stakeholders within the Coventry 2021 Trust and across the city to address the challenges of social distancing and online engagement. We've developed training to meet online project development strategies and address issues such as cultural diversity, open access, shared decision making and active participation online, as well as the challenges of digital exclusion, digital poverty and hybrid models of public engagement.