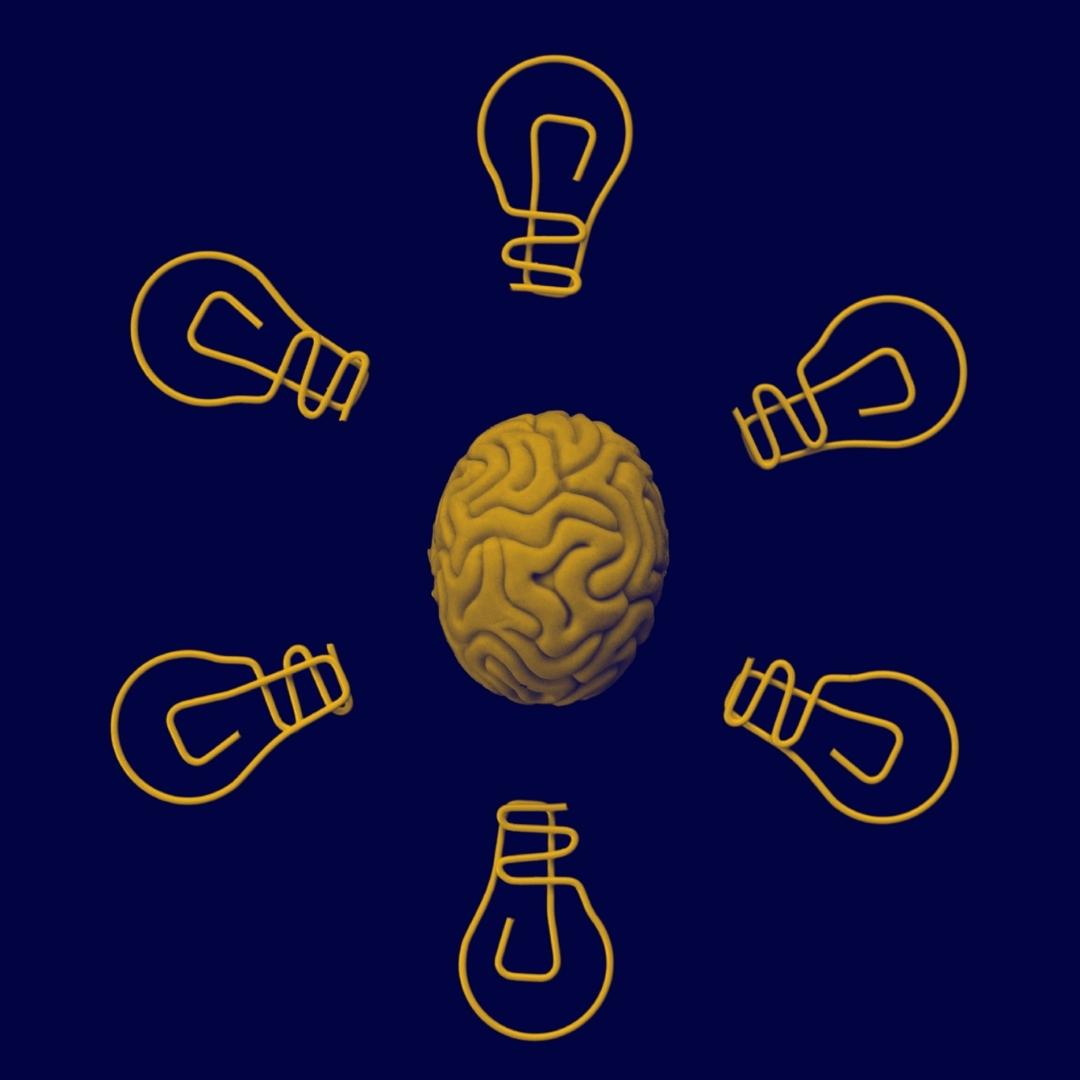 A research collaboration with UCL Division of Psychology and Life Sciences exploring the impact of everyday creativity online for people experiencing low mood and anxiety.
In autumn 2018, 64 Million Artists used co-creation practices to produce an online, creativity-based intervention to improve mood and wellbeing.
UCL Division of Psychology and Language Sciences researched the participants' experiences using a mixed-methods research design.
Individuals experiencing low mood and anxiety participated in 30 days of creative challenges, sharing their work and reflections in a facilitated WhatsApp group.
What is Creativity in Mind?
CIM is a clinical research project exploring the impact of online creative challenges and peer-support on individuals experiencing low mood and anxiety. Groups of 20 participants took part in online programmes  throughout the months of September, October and November 2018. UCL Division of Psychology and Life Sciences gathered data to assess which aspects of engagement positively affected participants' wellbeing and mood. The results of this trial have been significant and positive.
Who did it involve?
Anyone over 18 could participate if they self-identified as experiencing low mood and/or anxiety. Participants were required to be UK residents with a smartphone and access to WhatsApp. They answered a simple questionnaire about their mood and wellbeing before and after the 30-day pilot – and then two months after that. During the month, participants were sent a daily creative challenge to their email inboxes. There were asked to do an activity, reflect on how it made them feel and share their experiences with the group.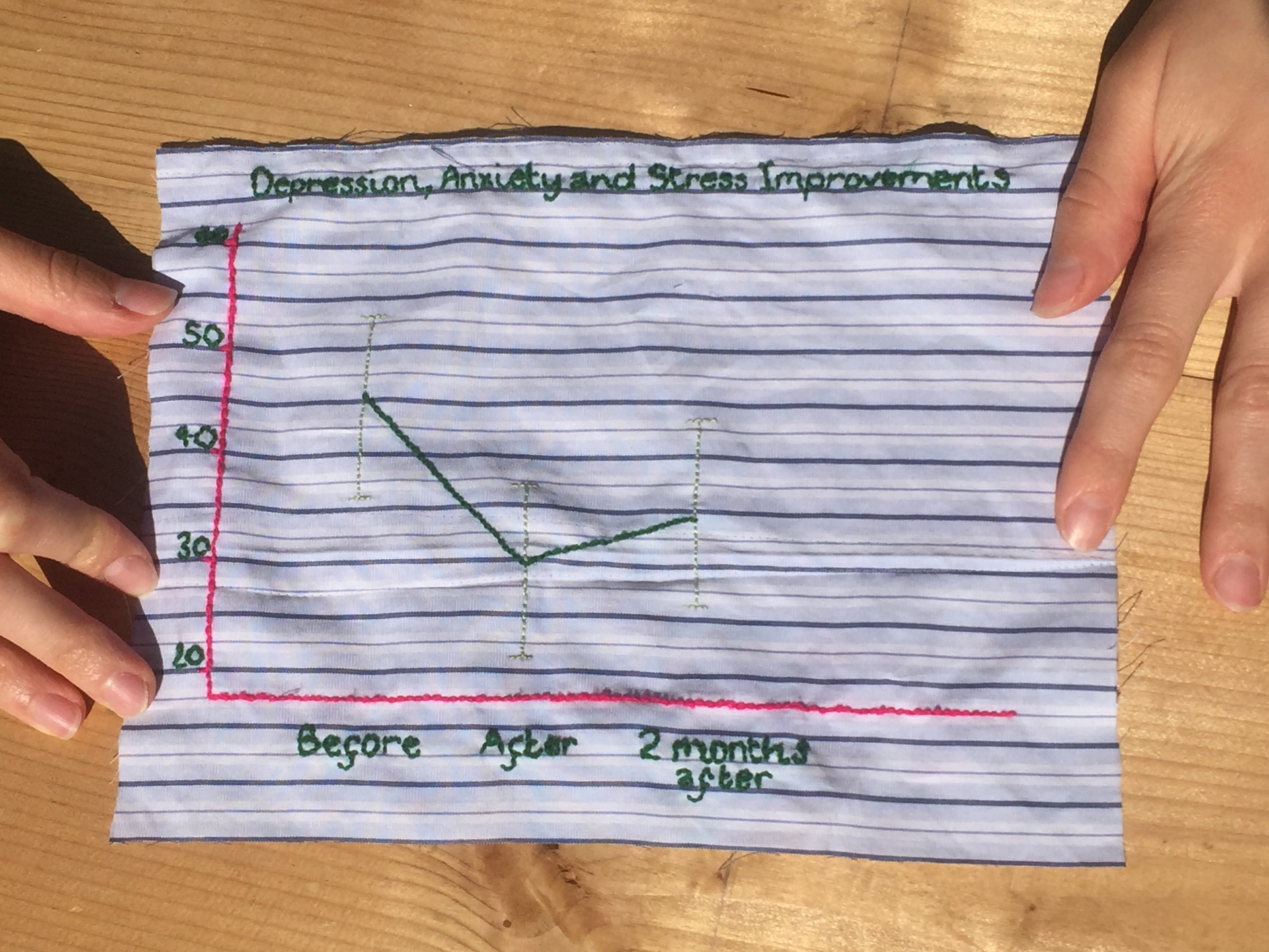 What was the research design?
UCL's mixed methods research design involved both quantitative and qualitative data. Participants were assessed using a Depression, Stress and Anxiety Scale (DASS) and the Warwick Edinburgh Mental Wellbeing Scale. They were questioned before, immediately after, and then two months post each 30-day pilot. Randomly selected participants were also selected for semi-structured interviews about their experiences, and their data were coded for thematic analysis. The research design for Creativity in Mind was approved UCL's Ethics Research Committee.
Results
The UCL results show that on the DASS (Stress, Depression, Anxiety Scale), participants showed a "significant" decrease in symptoms between the beginning of the pilot and a three-month follow-up. On the Warwick-Edinburgh Wellbeing Scale, participants experienced a "clinically meaningful improvement in wellbeing." The full results will be released in October 2019.
"The shared experience has given a massive boost to my wellbeing and creative confidence."
- Fiona, Creativity in Mind Workshop participant​
"Both the qualitative and quantitative data suggest that CIM may have a positive impact on wellbeing and mood. Further controlled studies are required which focus on the efficacy and acceptability of interventions such as CIM, that utilise creativity and e-mental health."
To find out more about Creativity in Mind, the results and next steps, please contact us: hello@64millionartists.com
Arts Council England funded the early stages of this project.