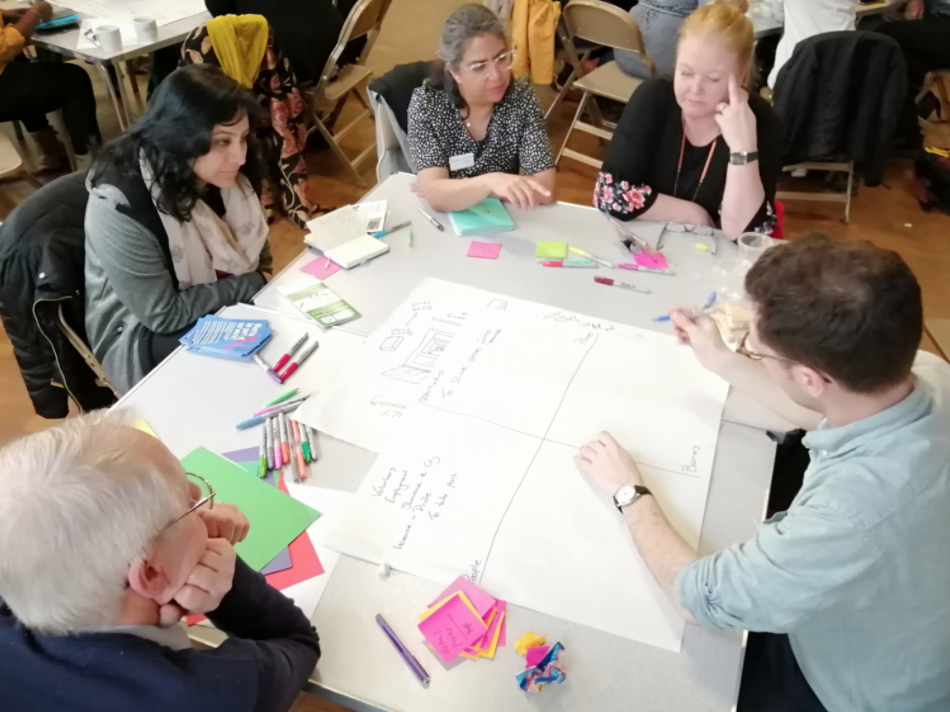 64 Million Artists provide training and CPD for cultural practitioners and community leaders wishing to develop their knowledge and skills in facilitation, co-creation and citizen-led work. Our training addresses the unstable landscape of community engagement during the pandemic and the opportunities beyond.
"The facilitation of the session was the best experience I have ever had at an online event."
- Co-creating Projects workshop participant, 2022
"It was the combination of intelligent thinking and planning around both delivery and content by a skilled facilitator who held the space well so that all participants were able to be themselves and to contribute."
"This was a truly nourishing, nurturing and useful experience."
"Helpful, informative, reflective and practical."
We're passionate about developing the knowledge and skills of facilitators, community leaders and anyone who works creatively with groups. We offer a range of opportunities, from one-off workshops, to bespoke programmes for those working in different sectors. We work with local authorities and the third sector, creative organisations, and commercial businesses looking to embed co-creation and creativity in their cultures.
Our aim is to help you develop your own practice as a facilitator of group creativity, engaged participation and community self-determination. In the last twelve months alone with delivered training to London Boroughs of Culture, Cities of Culture, Local Authorities, charities, libraries, cultural institutions, and many others.
Please contact us at hello@64millionartists.com for information about future course dates.
Creative Professional Development
Our training programmes are a blend of taught material, creative activities, peer learning and co-creation. Purposefully experiential, each programme is designed to develop participants' own capacities and personal leadership styles.
Just some of the topics we explore in our training:
Facilitation fundamentals: constructive behaviours & group contracts
Knowledge of leadership styles, group structures & dynamics
Models of co-creation and creative citizenship
Managing risk, vulnerability and safety in groups
Working with lived experience of mental ill health in groups
Raising our awareness of cultural differences, affinity and unconscious bias
Co-creation and cultural democracy
Building on our work engaging everyday creativity and cultural democracy, we are committed to developing models and practices that foster the autonomy and sustainability of citizen-led groups. We explore with you what leadership looks and feels like within these models.