The January Challenge
The January Challenge  is 31 days of creative challenges for each day of the month. This year, challenges have been submitted by the public and selected by our creative collaborators Lemn Sissay, Yomi Adegoke, and Jess Thom AKA Touretteshero. Find more on our collaborators below!
The January Challenge 2021 has started, but you can still sign up. 
Sign up to choose which challenges you would like to follow – or, choose The Wildcard, a mixture of all three adventures…
Share your responses to the challenges on Twitter, Instagram and Facebook. Use the hashtag #TheJanuaryChallenge to join in the conversation and see what others are up to! Join our Facebook group to find a friendly and supportive challenge community.
Here, you can download our top tips on sharing your responses on social media in ways that are accessible to as many people as possible. This includes using hashtags, image descriptions and ALT text, captions and audio description.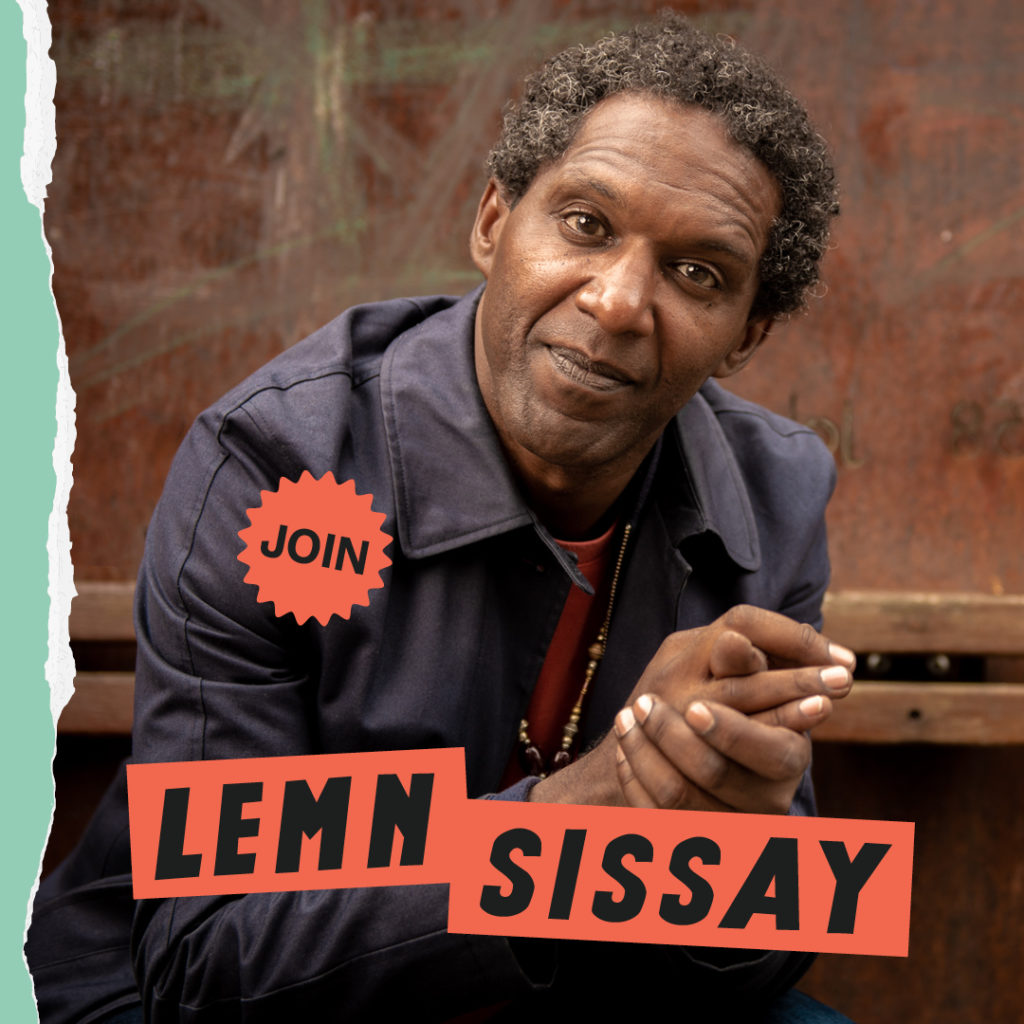 Lemn Sissay
Lemn Sissay is a BAFTA nominated award winning writer, international poet, performer playwright, artist and broadcaster.  
'Creativity is not the monopoly of artists, it's in all of us, it always was…it is in the mothers who have to negotiate their child's wellbeing on a daily basis, it's in the taxi driver who looks at the stars in the night sky and believes them to be miraculous. It's in all of us!' 

To get to know Lemn a little better…
Find Lemn speaking on the importance of daily acts of creativity, and how to take creative risks here.
Check out his blog, where he writes about what he's up to ("64 Million Artists believe that everyone is creative. They are right. That's you.") – or, listen to him on podcasts How to Fail, and Desert Island Discs.

You can read all about his memoir 'My Name is Why' here, where Lemn reflects on his childhood, self-expression and Britishness. He explores the institutional care system, race, family and the meaning of home. 

You can also watch Lemn's documentary 'SuperKids, breaking away from care', where he meets 7 care-experienced young people and invites them to write and perform poetry to a theatre packed with decision makers. 
Lemn is one of three people selecting a range of creative activities you can do every day in January.
Yomi Adegoke
Yomi Adegoke is a multi-award winning journalist who is currently the woman's columnist at The Guardian and the i paper. She is also co-author of the bestselling book Slay In Your Lane: The Black Girl Bible.
"Painting is one of the only things that I do for doing's sake. The closest I ever came to making money off of my art was decorating my classmates textbooks with Disney princesses for a small sum in year eight."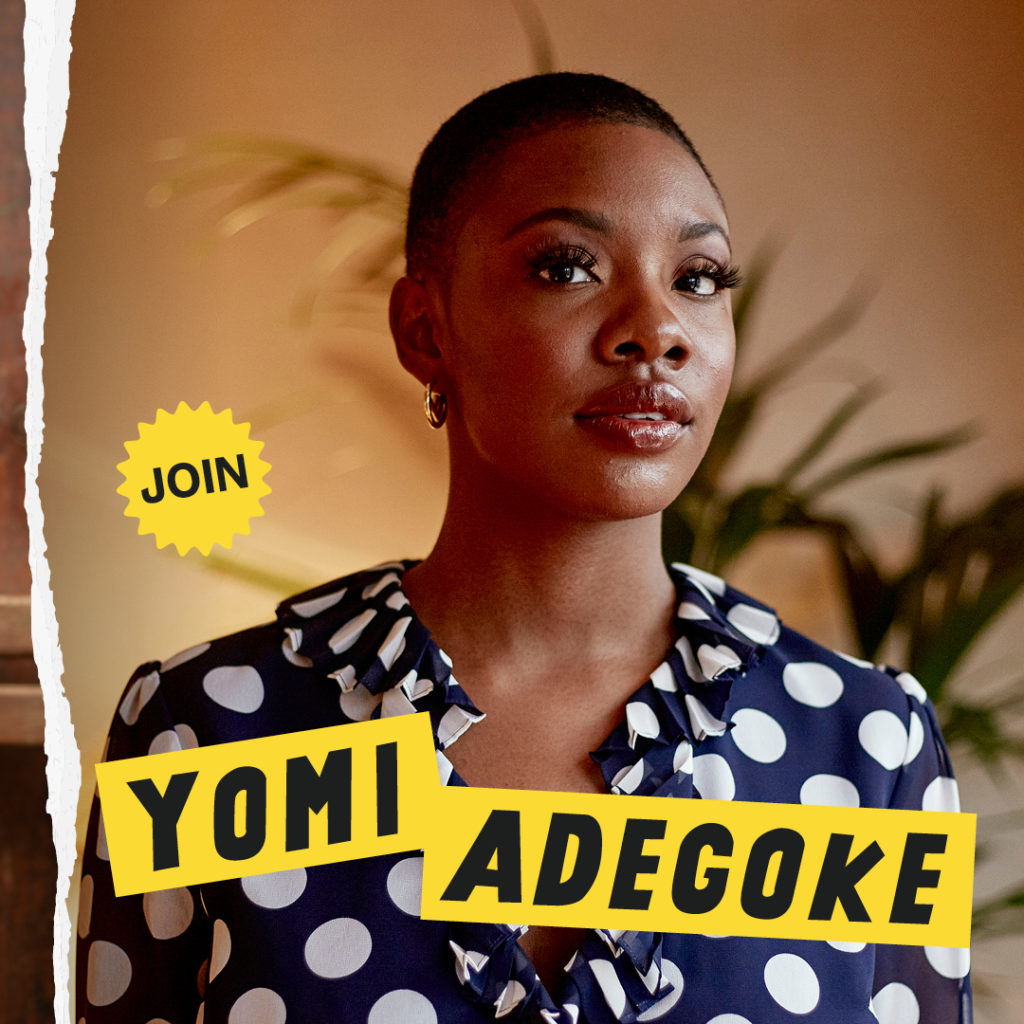 To get to know Yomi a little better…
Find Yomi's column on the joy of doing for doing's sake – and why maintaining hobbies that aren't monetised can be brilliant here.
You can also read more on her two books Slay in Your Lane: The Black Girl Bible, and Loud Black Girls here and here. Find her in Vogue, the iPaper and The Guardian writing on activism, mental health and the intersection of race, feminism and popular culture.

You can listen to Yomi on the Growing Up with Gal-dem podcast here, where she speaks about the power of manifestation and chasing your dreams!
Yomi is one of three people selecting a range of creative activities you can do every day in January.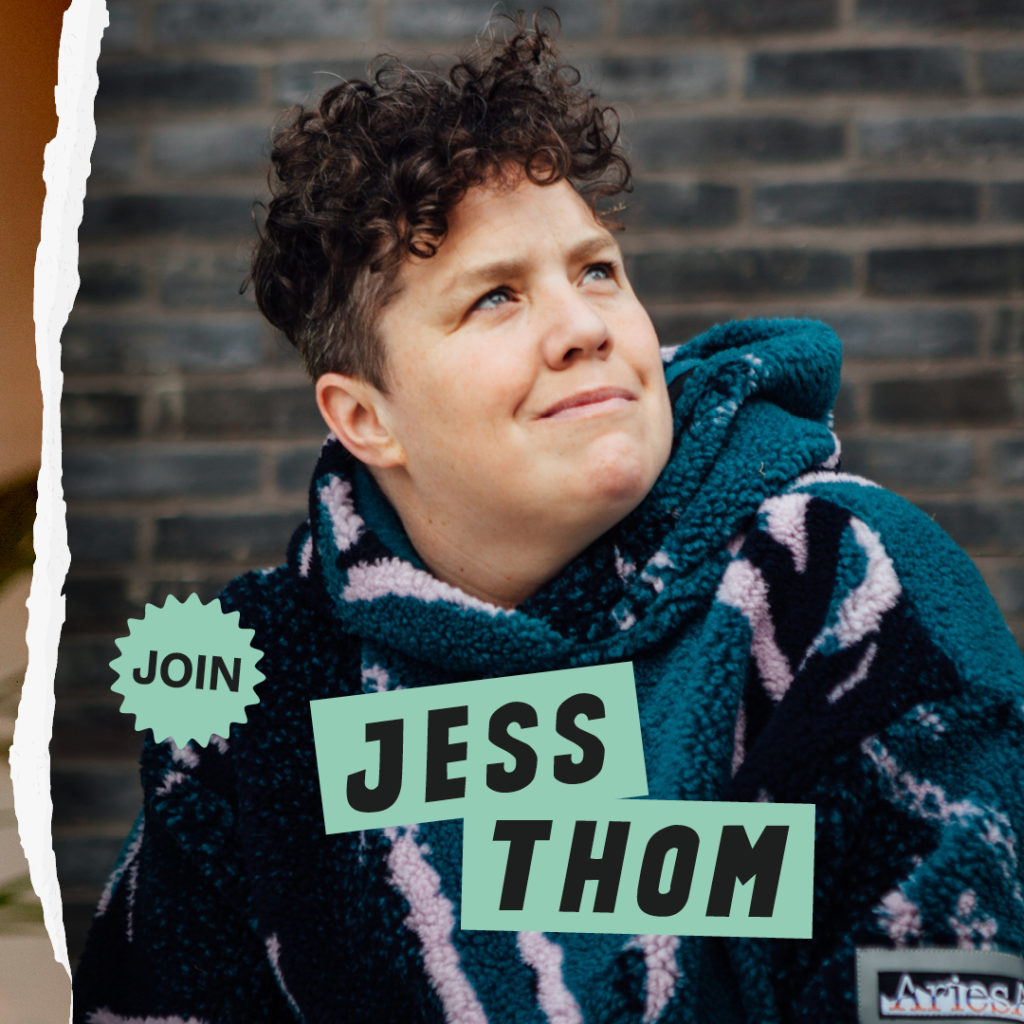 Jess Thom, AKA Touretteshero
Writer, artist and part-time superhero, Jess Thom co-founded Touretteshero as a creative response to her experience of living with Tourettes Syndrome.
Jess uses her tics as a source of imaginative creativity, and you can find her speaking about turning her Tourettes into art here! 
'Changing the world one tic at a time!' 
To get to know Jess a little better…
Check out her blog, where she writes about life as a superhero, and the ways she uses creativity to explore her experiences – like this blog, where she draws to visualise and make sense of chronic pain. Or, this blog, where she's created a Wordsearch (otherwise known as a Biscuit Search) using pictures! 

Read about Jess' work with venues such as the Battersea Arts Centre to become a Relaxed Venue, and radically embed access and inclusivity across all of activities. 

And, listen to Jess on Distraction Pieces podcast here – where she speaks about her work, her superpowers and seeing the world through different perspectives. 
Jess is one of three people selecting a range of creative activities you can do every day in January.
What is a Creative Challenge?
Here are some examples; pretend you're the world's greatest songwriter, what's the opening line of your next hit song? Can you take a photograph of something small, to make it look big? Can you draw 5 faces in 5 minutes? 
A creative challenge is a playful prompt to inspire accessible creative action. Challenges are varied and explore all sorts of creative forms from dancing to writing and building to exploring.
A challenge should take you no longer than 5 or 10 minutes, and shouldn't require any materials that you aren't likely to have around you. 
Every year, we crowdsource the challenges – meaning all of the ideas you'll be sent in January have been thought up by a member of the public!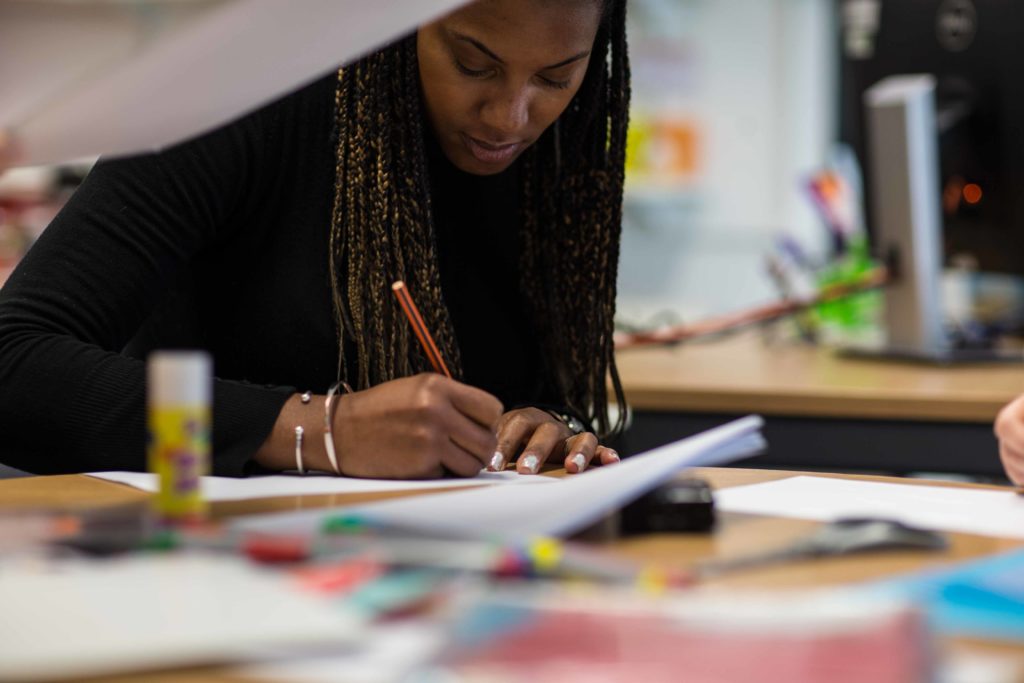 Improve employee engagement and support wellbeing with The January Challenge.
Boost collaboration, connection and creativity for your staff, visitors, students and patients. 
All challenges are free to take part in. They encourage self reflection but also connection to the community and teamwork.
And here's how you can get involved…
1. Schools, Libraries and Care Providers can download a
Get your workplace together, and getting creative with our free support pack! 
The pack includes everything you need to get ready for January…
All of the challenges ahead of time – meaning you have the inside scoop! 

Downloadable marketing and comms resources 

Accessibility and Facilitation Guides
Free download for Schools, Libraries and Care Providers below!
Sign up to a tailored CPD webinar, designed to inspire staff to dream big with the whats, wheres, whys and hows to get set up in your community. 
Available to Schools, Libraries and Care Providers.
Please note – the Webinar dates have passed, but we can add further dates dependant on your availability. Get in touch at jemima@64millionartists.com!
3. We offer bespoke support to
Workshops, 1-2-1 support, bespoke challenges – we co-create offers bespoke to your organisation.
Previously reported benefits include improved wellbeing, better motivation and concentration, group cohesion, employee engagement and reduced sick days.
Get in touch at jemima@64millionartists.com to see how we could work together. 
I found that the challenges affect my thinking in a positive way and I am more inclined to improvise, experiment and bring fun into whatever tasks I am involved in. Whether I'm problem-solving, planning what to make for tea, choosing clothes, or whatever else I'm dealing with, I seem to have more creative energy when I'm doing this challenge..."
"It's been a fantastic experience for me - I found that I've been able to look at the world in a slightly different way than I would if I was sat in an office for 9 hours a day answering emails."
"It pushed me to think outside of the box all the time. I was forced to stop and reflect, look around me and generally get off the treadmill. I feel more open to taking risks. I feel more confident."
"Two things have happened for me while introducing this to the NHS trust I work in. The honesty and openness that staff bring to the challenge and the vulnerability they are happy to share through the creative projects they embark on. Wow! And then today as the challenge has been taken to our Dementia patients … ! I love it, my family love it, my workplace love it and we are laughing at the ideas we are coming up with…"